LOCAL ACROSS THE WHOLE OF EUROPE
SECTOR SPECIALISTS ACROSS MULTIPLE INDUSTRIES
Our key differentiating factor is that we systematically invest together with experienced teams of veteran private equity deal doers, operators, and entrepreneurs, typically with decades of sector or country expertise.
By doing so, we can invest with insight and specialist know-how across multiple countries and industries, providing our investors with unique "off-market" opportunities and superior risk diversification.
Our deal partners are experienced private equity deal doers, operating locally on a deal-by-deal basis or through a small private equity fund. Typically, they were successful senior partners in an established private equity firm before building their own investment firms.
Deal partners, Industrial Advisory Partners and Yana invest substantial own capital and are highly involved in a small number of companies. This keeps us focused, motivated, and aligned with investors.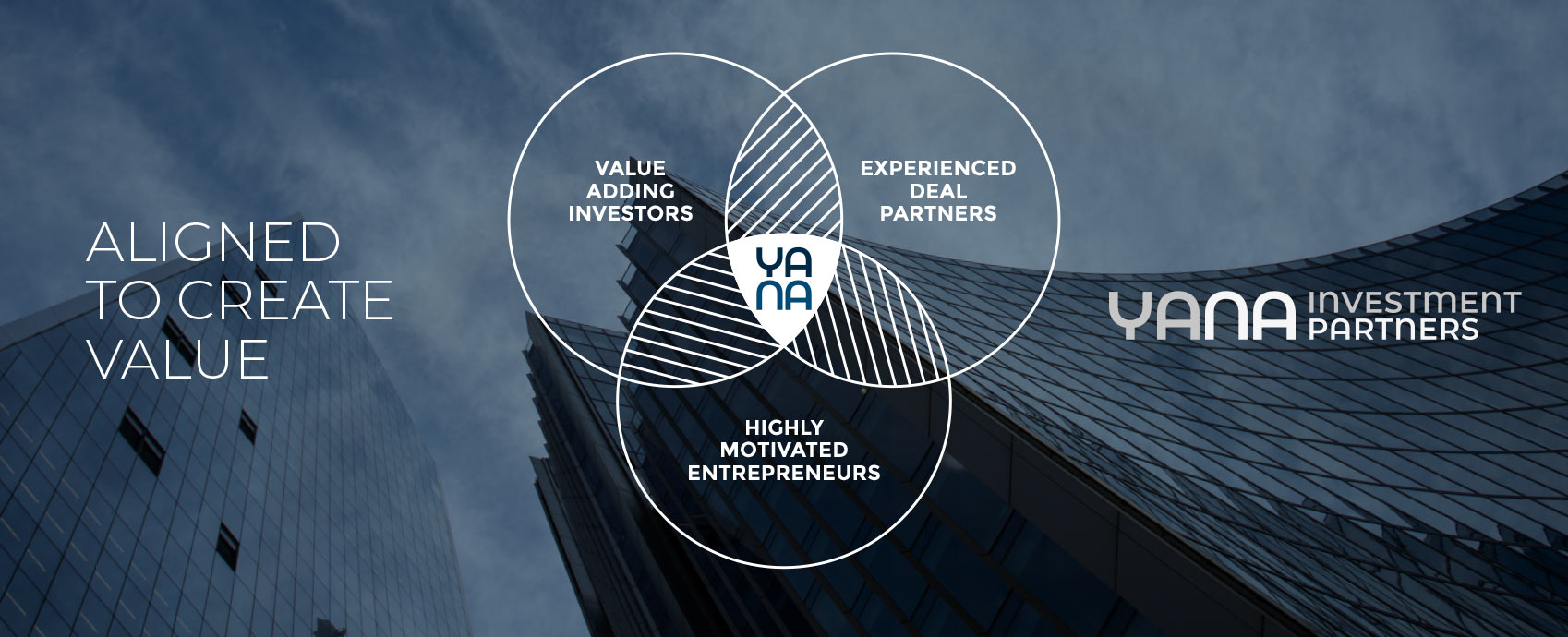 A UNIQUE & INNOVATIVE APPROACH


SMALL-CAP INVESTMENTS
We invest in outstanding privately held European small-cap companies with enterprise values of typically EUR 20 – 150 million that are in growth financing, buyout or build-up situations.
Together with our deal partners we take majority or significant minority positions.

LOCAL DEAL PARTNERS
Successful small-cap investing requires strong expertise and local networks. We collaborate with entrepreneurial, hands-on local deal partners, be it independent deal sponsors, emerging managers or entrepreneurs.
We have built one of Europe's leading networks of experienced deal partners and foster these partnerships over the long term with respect and care.

REDUCED RISK
By investing in 4-5 transactions per year we build portfolios of around 15 companies over time, diversified across countries, sectors, deal types and deal partners, therefore reducing risk.
We can invest with insight and prudence across a variety of fields by collaborating closely with our trusted local deal partners.

INVESTOR CONTROLLED
Depending on the desired level of involvement, our innovative model allows investors to entrust us the systematic build-up of a direct investment portfolio or to invest with us on a deal-by-deal basis.
Alternatively, by investing in our funds, investors can profit from our "best of European small-cap" portfolios in a simple and structured way.